There are so many restaurants in Mykonos that it is not easy to make the right choice for dinner, especially if you have only a couple of days to explore the island. Our guests often ask us "where do the locals eat?", meaning the places with authentic Greek atmosphere, not crowded, serving fresh traditional food. Well, during the high season there is almost no place in Mykonos without crowds, but there are still many original taverns where locals and tourists are eating together, sharing beautiful atmosphere and unique smell of the sea, fried "kalamarakia", garlic and grilled meat.
Here is a list of some of the taverns that you don't want to miss while on the island:
Nikolas taverna
http://www.nikolas-taverna.com/index_en.html
Sea food restaurant. Located in Agia Anna beach (next to Paraga). This family run taverna keeps the tradition of local cooking by 3 generations. Homemade plates with the fresh vegetables from the family farm and fresh fish caught in the sea in the morning.
Kiki's tavern
https://goo.gl/maps/GZRJ3sejTdcZEsTeA
https://www.tripadvisor.com/Restaurant_Review-g189430-d1504692-Reviews-Kikis_Tavern-Mykonos_Cyclades_South_Aegean.html
https://www.facebook.com/pages/Kikis/106400416113933
Old style taverna on the wild Agios Sostis beach. There is no electricity at Kikis and everything is cooked on fire like the old times. No electricity, no reservations and always a queue at the entrance. Lunch only, since Kikis is open only until the sun goes done. A real tiny gem with a big variety of salads and enormous portions of simple local food. Don't miss the pork chops!
Limnios taverna
Meat and grill. Located between the new port of Tourlos and Agios Stefanos beach. Due to location on the hill the taverna has panoramic sea view. Original Greek tastes: the lamb chops on the grill, the homemade stuffed vine leaves, the meatballs and the Greek moussaka.
Lefteris Grill House
https://www.grillhouse-lefteris.com/index.php/en/
One of the best places for the lovers of Greek traditional Souvlaki. Located in Ornos, 50 meters from the beach. Greek salad, home wine, juicy pork gyros – simple pleasures of simple life. Great grill smell and Greek music.
Rizes
https://www.rizesmykonos.com/restaurant/
A journey through the tradition and the history of the authentic Mykonos. This folklore restaurant is located in the local farmstead-museum of the myconian life: as it was before the touristic epoch. There is not only food, but also activities: you can take a guided tour on the farm, a cooking class, or a bread making show.
Nice restaurants by location:
Ornos. Ornos beach restaurants are located straight on the sand in front of the sea. Suggested for relaxation and romantic dining with candles and lounge music:
Kostantis restaurant https://kostantis.com/
Kuzina restaurant https://www.kuzinamykonos.com/
Pasaji Seaside (Shisha & Cocktails) https://www.pasajimykonos.gr/
Platis Gialos
Yialo Yialo Restaurant https://www.yialo-yialo.com/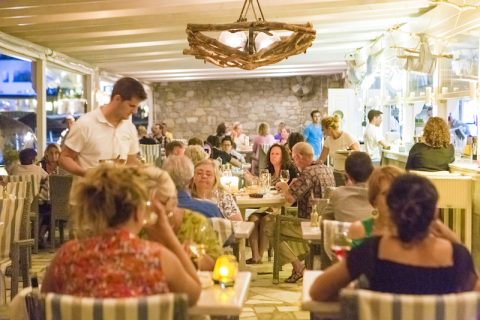 Paraga
Tasos taverna https://www.tripadvisor.com/Restaurant_Review-g3344059-d2313830-Reviews-Tasos_Taverna-Paraga_Mykonos_Cyclades_South_Aegean.html
Mykonos town
Nice, value for money restaurants are located in the seafront of the old town (Gialos in Greek). They are perfect for couples, for companies who want to continue their night at the bars and for the families as parents can seat and eat in the restaurant and the kids can run and play on the sand.
Captains food for sharing https://captainsmykonos.gr/
Vegera restaurant https://www.vegera-mykonos.com/
Kadena tavern https://m.facebook.com/profile.php?id=151121174964922
On the narrow streets inside the old town, you will find also the following very special places:
Kastro (next to Paraportiani church) https://www.kastrosmykonos.com/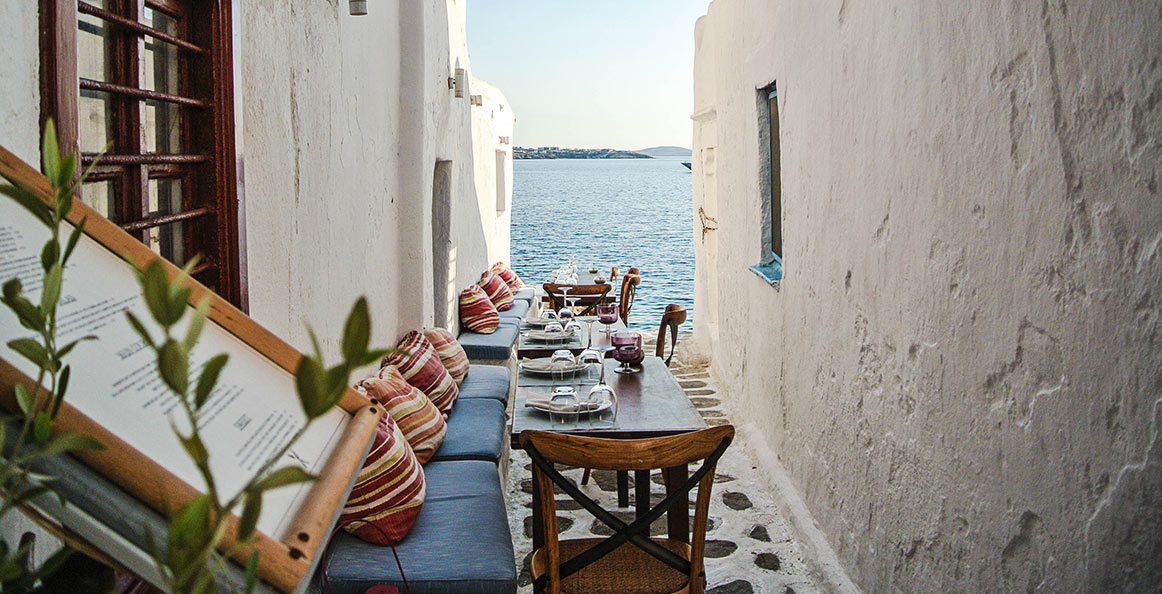 Maereio (traditional Greek cuisine) https://www.tripadvisor.com.gr/Restaurant_Review-g662620-d1165570-Reviews-To_Maereio-Mykonos_Town_Mykonos_Cyclades_South_Aegean.html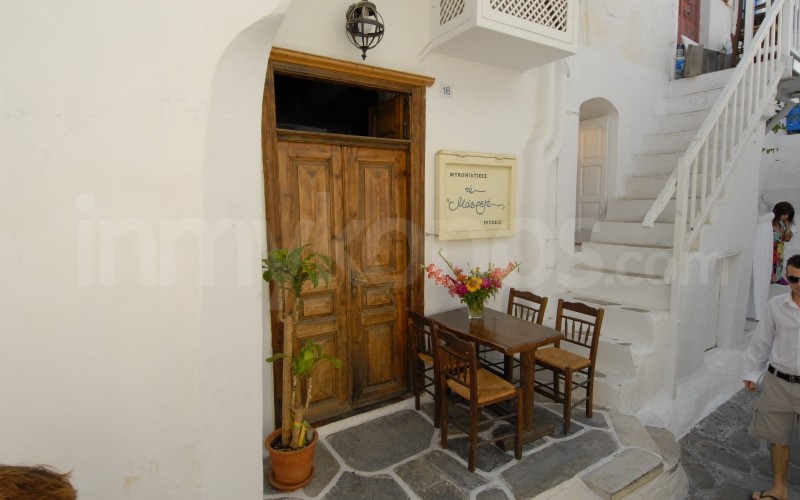 Appaloosa (ethnic food) https://appaloosa-mykonos.com/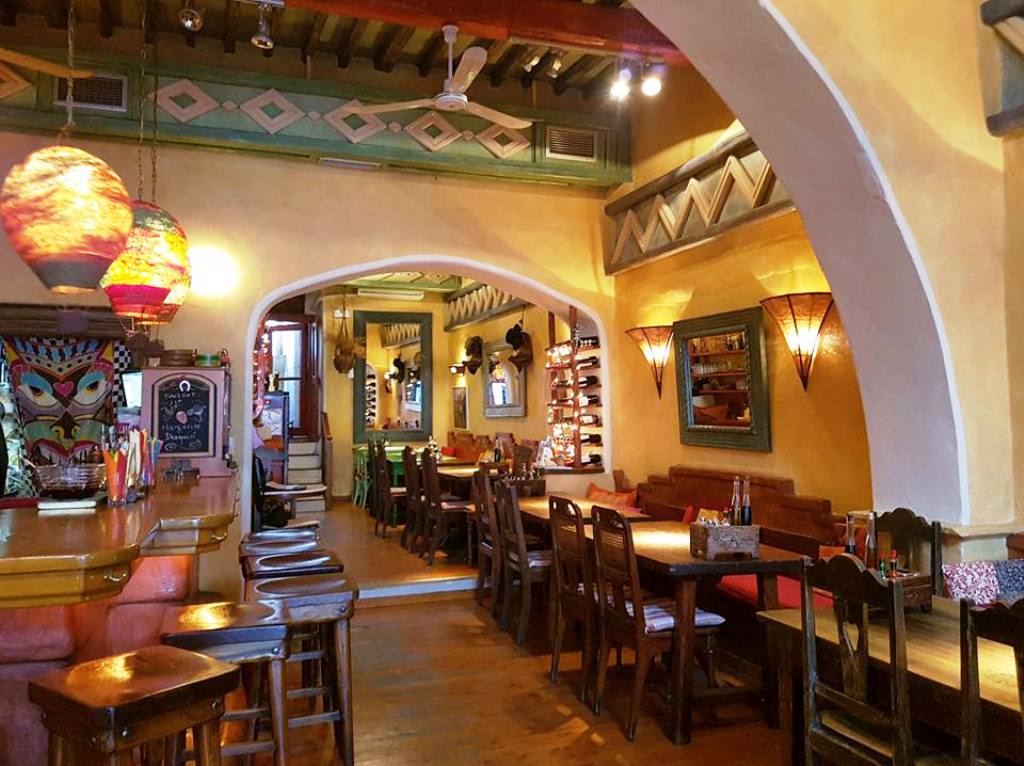 Avra Garden Restaurant  https://www.avra-mykonos.com/
Myconian traditional plates
Mykonos' sausages: spice, salt, oregano, pepper and left to air-dry. Perfect with traditional ouzo or local wine.
Kopanisti: sour soft cheese, with a strong peppery and spicy flavor.
Louza: Made from local pork, salted in brine, dried and prepared with savoury, allspice and pepper. Usually served in very thin slices. It does not need to be refrigerated if you want to buy it to take it home.
Mostra: Easy and fresh meze with simple recipe. A barley rusk (Cretan dakos), kopanisti cheese spread, tomato, olive oil, oregano, and salt.
Kremmidopita: Onion pie with tyrovolia cheese, always handmade with grandma recipe.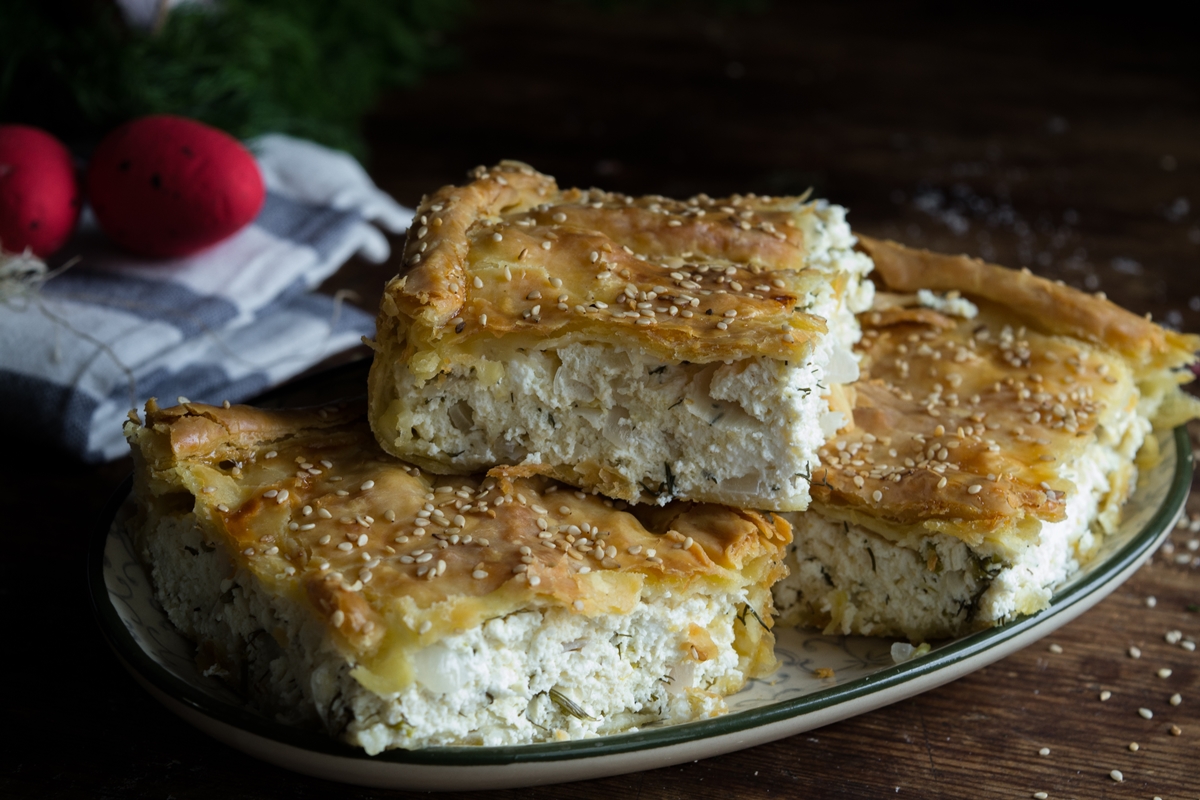 Melopita: Traditional sweet pie with plenty of honey and cinnamon.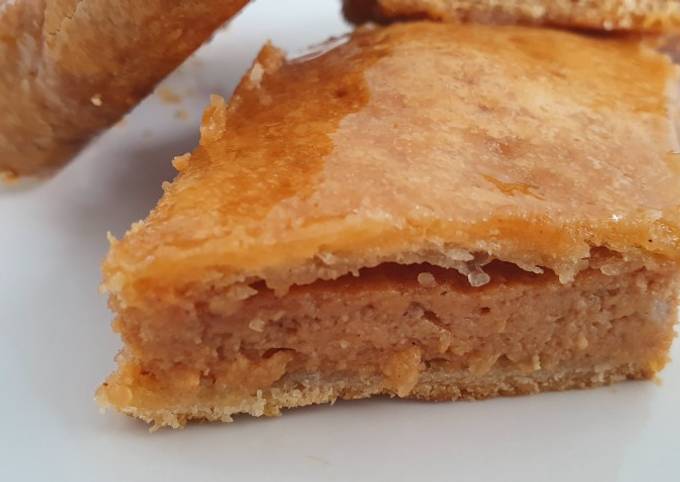 Amygdalota: Almond macaroons, the delicious sweets made of grated almonds baked in the oven.
Enjoy your meal!❤